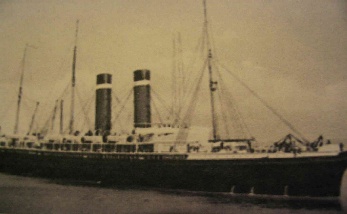 James met Harriet Hannah Trappett in Grace and they travelled by train to Salt Lake City, Utah where they were married on 21st .March,1913. They worked the Ranch and loved to go on vacation with their pickup and trailer fishing in Mexico and North Carolina. There were eight children, the eldest two sons later were given half of the farm.

James and Harriet were both in a Nursing Home in Lewiston, Idaho where James died on 6th.Jan.1980 and Harriet on 11th. March 1976. Both were buried in Grace.

The Brothers and Sisters

Arthur- Born on 23rd.April 1886 in Chadwell Heath, the family moved later to West Buckland, Devon. He became an Apprentice Carpenter and later traded as such in Parracombe. He married Edith Dallyn during 1911 in West Buckland and later Florrie.

Mary Elizabeth-Again born in Chadwell, but on the 25th. Feb.1890. Married Charles Hobbs on 25th. Mar 1914.

Margaret- Born in West Buckland on 11th. Jan 1895 along with twin Ethel. Married Frank Graily Shotter on 6th. Aug.1921.

Ethel-Born on 11th. Jan 1895, twin to Margaret. Married Edgar Coombes in July 1920.

Annie- Born in West Buckland on 9th. May 1898. Married Morie Ernlie Shotter.

John Henry May- See Separate section.

Albert Vickery- Born 9th. May 1883 and died during the 2nd. Quarter of 1892 aged 9years.
Margaret Helen- Born 1892 and died 1893 in Chadwell.
Hear Jim speaking to his brother Arthur,
on a tape, from his ranch in Grace, Idaho, when in his 80's.



Mary Ann (Vickery) gave birth to James in Valence Cottages, Chadwell Heath, Essex. His father John was the Gardener at Valence House, belonging to the May family. However the family returned to Devon in the early 1890s and lived in "Clockey", West Buckland along with brothers John Henry, Arthur and sisters Annie and Mary Elizabeth, twins Ethel and Margaret were later born on 11th.Jan.1895.

James started work on a farm aged 12 years and recounts, in a tape recording sent to his brother Arthur, that when leaving early one morning to milk the cows, he left a candle alight and later the house burnt down. He also wonders how his mother and father managed to look after 7 children on 12 shillings a week.

On the 9th. April 1904,aged 16 years, he left Southampton on the "S.S. Philadelphia" (see above), arriving in New York on the 16th.April. The ship's manifest shows that he was going on from there to live with his uncle James A Vickery in Almyra, Arkansas and that he was carrying only 30 dollars cash.

He worked here sheep herding for 4 years, until he shot his right thumb off, leaving him incapacitated. During 1908 he moved to Grace, Idaho, and bought 80 acres of scrubland in March 1910. After much hard work this became a thriving Ranch and eventually grew to 320 acres.


James (Jim) Vickery Parkhouse

(Grandson of James No.1)
(b.25th.Apr. 1888. / d.6th.Jan. 1980)